TVX-CCDS
Monitor you workforce as they perform their tasks and operations through secure video and audio communications.
WHAT IS IT?
The TVX-CCDS is an Evidence Management platform expandable up to 25,000 cameras (with the respective increase in the capacity of servers in a private cloud), Which allows management of information generated from the different sources that connect to it. This platform´s mission is to allow the user to monitor in real time the workforce tasks that take place in the field through secure video and audio communications.
This carrier-grade platform offers high availability and geo-redundant architecture with low latency and high voice quality that can be incorporated into almost any modern mobile smartphone. Thus, it reduces the need for additional mobile radios if users already have a compatible phone. TeamVOX devices can also be used for this application.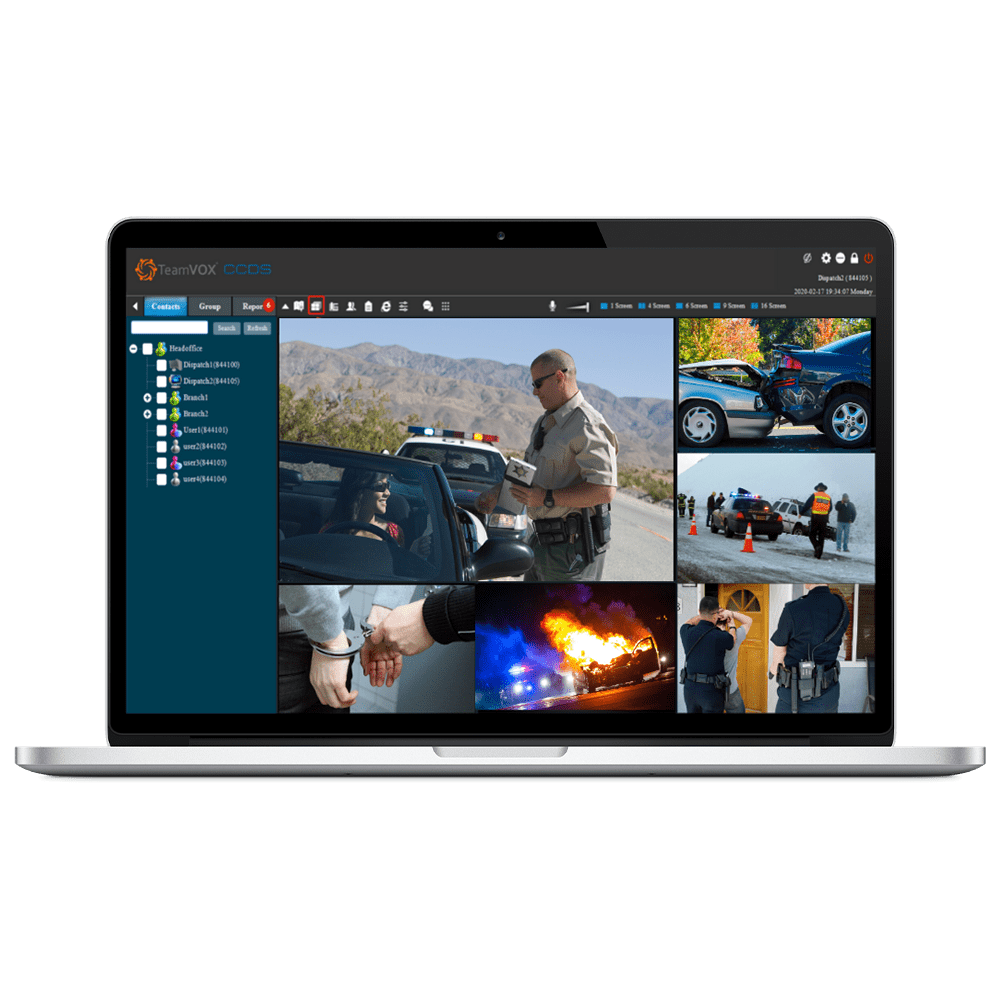 WE WANT TO KNOW YOU BETTER!
WE WANT TO KNOW YOU BETTER!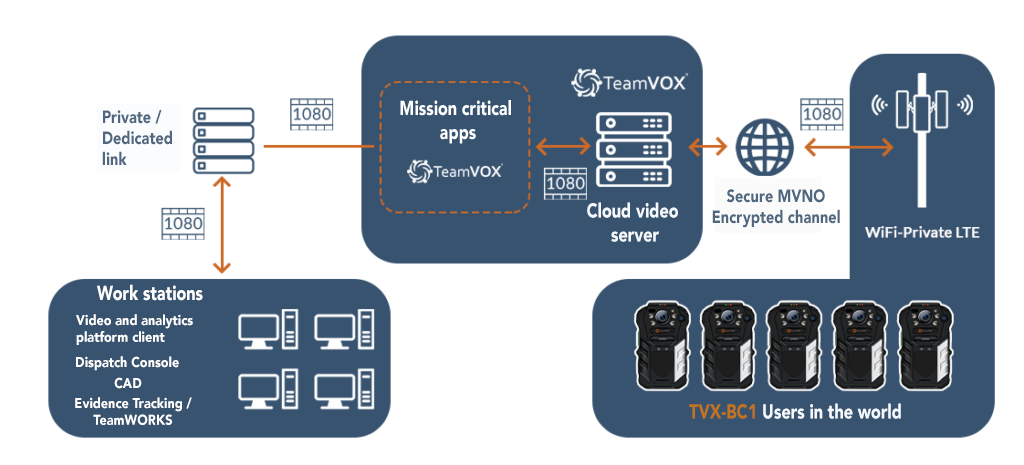 TECHNICAL CHARACTERISTICS
Users will be able to select to remotely activate the functions of the TVX-BC1 camera, manage its content, download video / audio clips without intervention from the camera carrier. It also has the TeamVOX radio system that allows immediate interaction between groups or fleets of radios, with dispatch consoles and dynamically encrypted recording systems, which guarantees the security of communications and exchange with the different management media. Arranged for that purpose.

As additional functionality, all cameras can be managed in distributed workstations, which allow local backups, free storage, update applications, check equipment, etc. This guarantees the protection of the information from the moment it is generated. The system supports continuous recording and maintains up to 30s of recording before and after the generation of a video clip. It has night vision functions with 4 infrared lamps that allow running facial recognition applications even in such conditions. It has a laser pointer that allows the user to know exactly where the main lens of the camera is pointing when recording their video-evidence clips that later serve to justify actions taken in the line of duty.