TeamVOX PTT
A strong radio communication solution
WHAT IS IT?
Push to Talk is a national / international two-way radio service that uses national cell phone and mobile data networks for communication. Like two-way radios, broadcasts can be made to everyone in the group at the same time, but with TeamVOX, users can also communicate one-to-one or one-to-many in the same group.

It is a carrier grade platform based on high availability and geo-redundant architecture with low latency and high voice quality that can be incorporated into almost any modern mobile smartphone. Thus, it reduces the need for additional mobile radios if users already have a compatible phone. TeamVOX devices can also be used as normal mobile phones.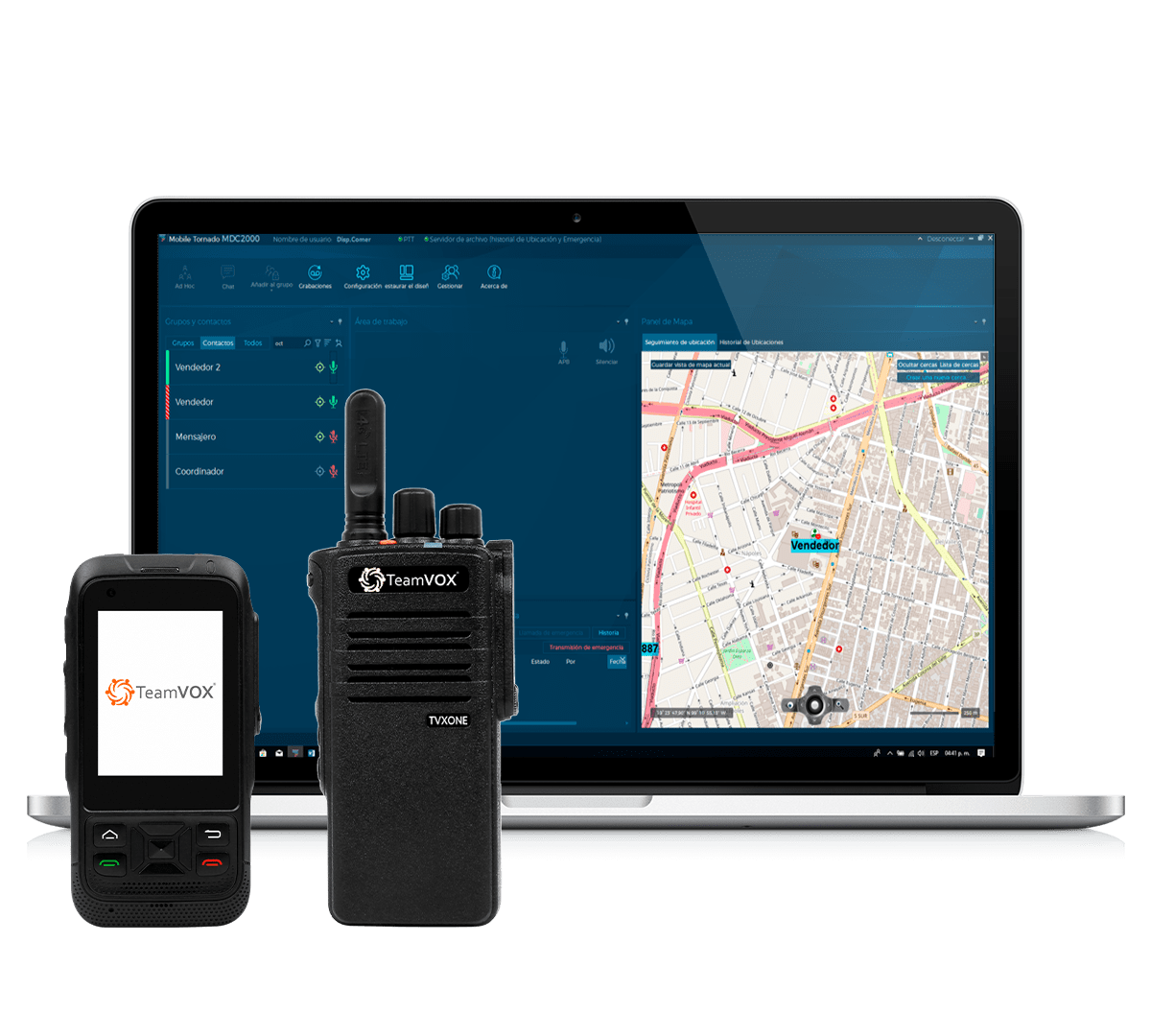 GREATER CAPACITY
TeamVOX can add additional capacity to your system as your organization grows, as work teams expand, or as new communication work teams are consolidated.
CONNECT FROM ANYWHERE
From a fire marshal to a utility manager on vacation that find out of an incident in your county or city. As long as you have a data connection, TeamVOX will allow you to connect, listen and communicate with your work teams from anywhere in the world.
INTEGRATION WITH LMR
Push-to-talk applications require tight integration with your LMR systems to provide a consistent and operational solution. TeamVOX offers several ways to interconnect with LMR (Land Mobile Radio) systems, from Analog, Digital, DMR, Tetra and P25.
APP FOR SMARTPHONE
TeamVOX can also be used as a mobile application to connect users of smart devices with Android or iOS operating system, to a mission critical network. This connection can be made from anywhere in the world and is ideal for users who do not normally carry a radio, users on vacation who want to connect, or users who simply don't have their radio at the moment.
WE WANT TO KNOW YOU BETTER!
WE WANT TO KNOW YOU BETTER!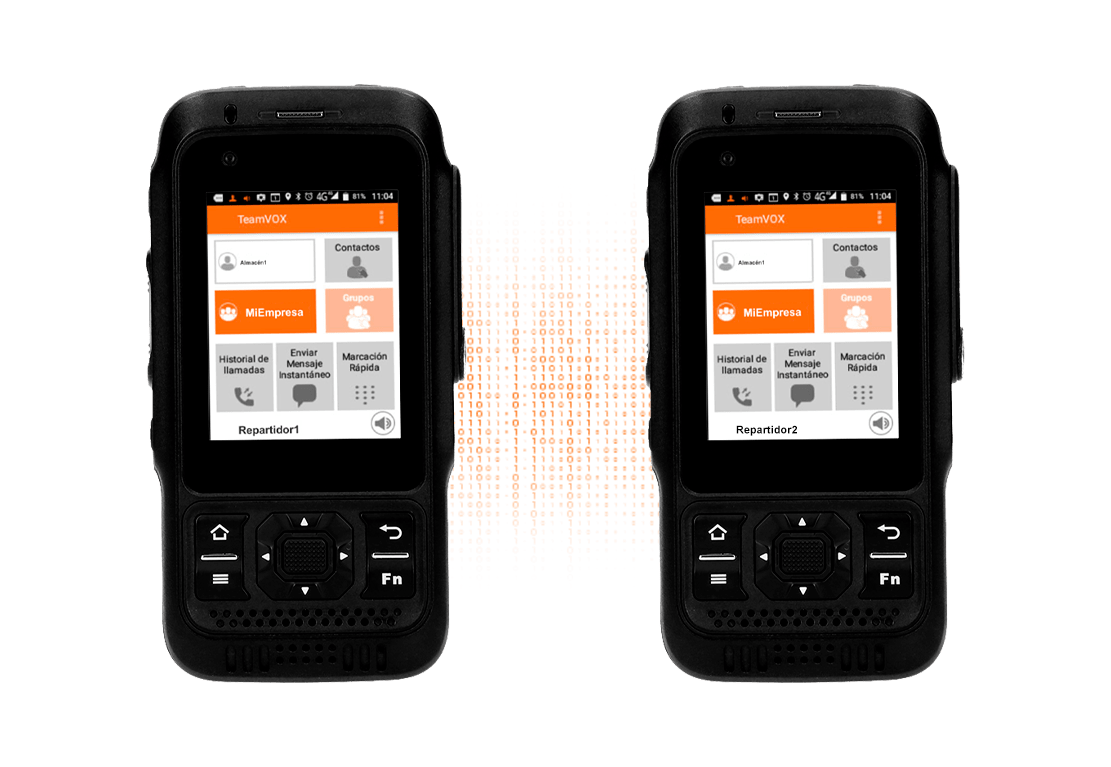 TECHNICAL CHARACTERISTICS

Push-To-Talk
What does push to talk (PTT) mean?
The PTT over IP function is a service that allows group communication, such as two-way radio communication systems (TETRA, DMR and the classic analog PMR).
The necessary means for this communication standard is an internet connection. Device to server, server to other devices.
It only needs a public 2G/3G/4G o wifi network to function.
Typical model for two-way radio / PTT systems: "single mode" – When one person communicates with one party or group of parties, no one can interrupt until the PTT button is released.
Very short latency times: less than 100 ms on 4G networks.