Evidence
Get the real-time location of your workforce in the field

WHAT IS IT?
Evidence allows you to monitor the functions of your field staff at a low cost of implementation. You will be able to obtain the speed of your units, receive alerts of their stops and know their exact route.
You can also create dynamic forms, obtain evidence, and digitize the work of your staff in the field.
In addition, it has historical, unlimited alerts that you can configure yourself, and all the reports you need.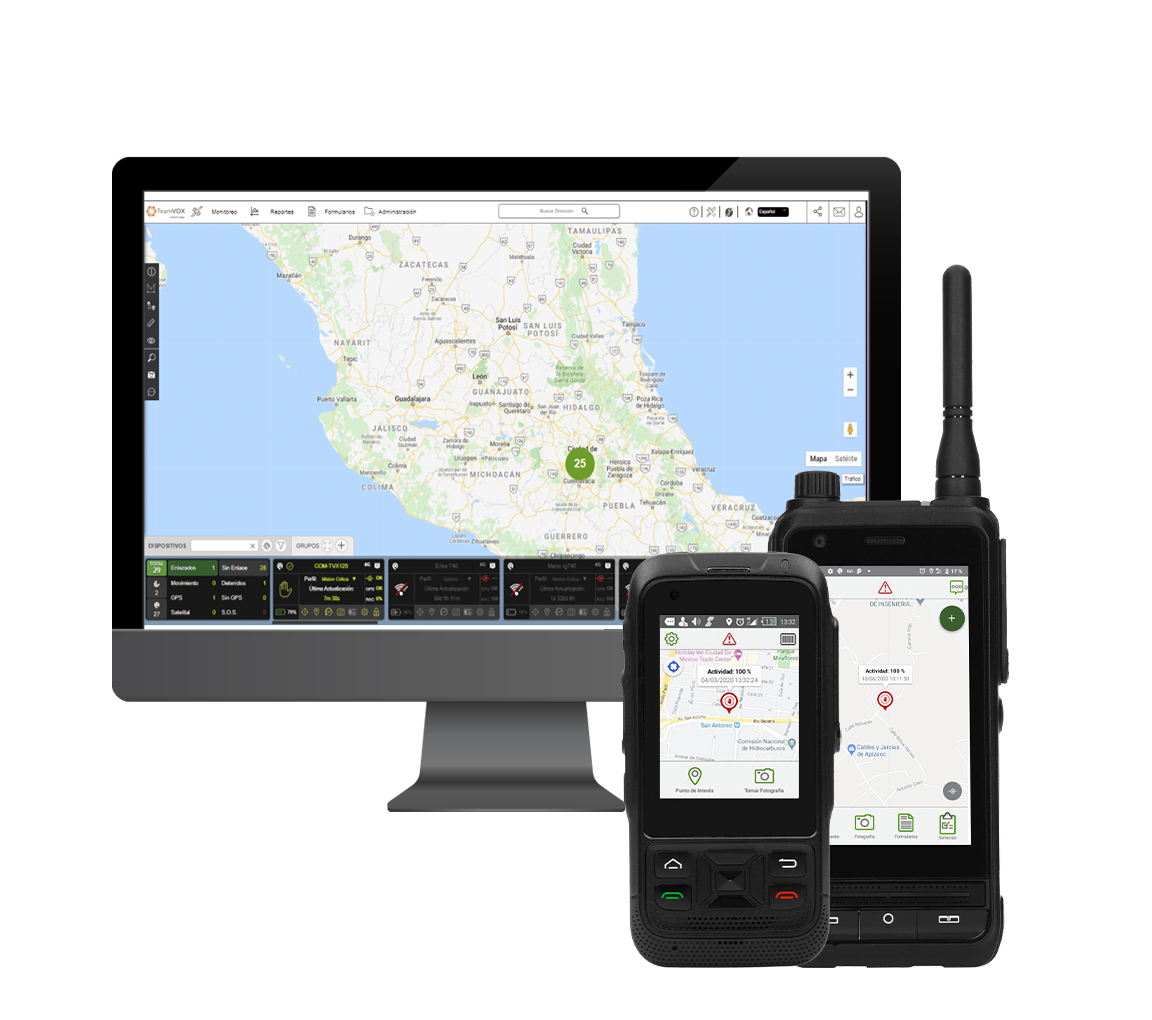 FOR SUPERVISORS
Get the real-time location of your work team in the field.
Send forms and tasks directly to the mobile device.
Prevent staff from disabling vital phone functions.
Restrict the use of the device at high speeds.
In case of theft or loss, lock the cell phone from wherever you are.
FOR STAFF IN FIELD
Receive all task notifications directly on your cell phone.
Receive dynamic forms, take them and send them through the application.
Collect surveys, signatures, and photographic evidence.
Send S.O.S. alerts through the app.
Communicate directly with your supervisor using a secure two-way chat.
Real-time tracking: Locate the real-time location of your staff and track their routes and functions.
Resource savings: Reduce costs and time through digital monitoring of functions, routes and tasks.
Process optimization: Generate reports based on historical data and measure the efficiency of the entire operation carried out by your work team.
WE WANT TO KNOW YOU BETTER!
WE WANT TO KNOW YOU BETTER!